2020 Player of the Year (POY) Standings
(not available yet)
Player of the Year & Ryder Cup Qualification 2020
Given the fun and popularity of the Ryder Cup event, our Points System is all New in 2020!!
Points will be awarded for Player of the Year based on Individual Scores only from four events.
The Player of the Year will qualify for the Ryder Cup along with 21 other golfers per combination of individual and team event performance.
The Team event point scale has been improved to give 4-man team events a more meaningful impact (see table below for points distribution).
Participation points will not be awarded this year. Points are awarded for WELL PLAYED GOLF ONLY.
Points will be awarded in each flight as shown below: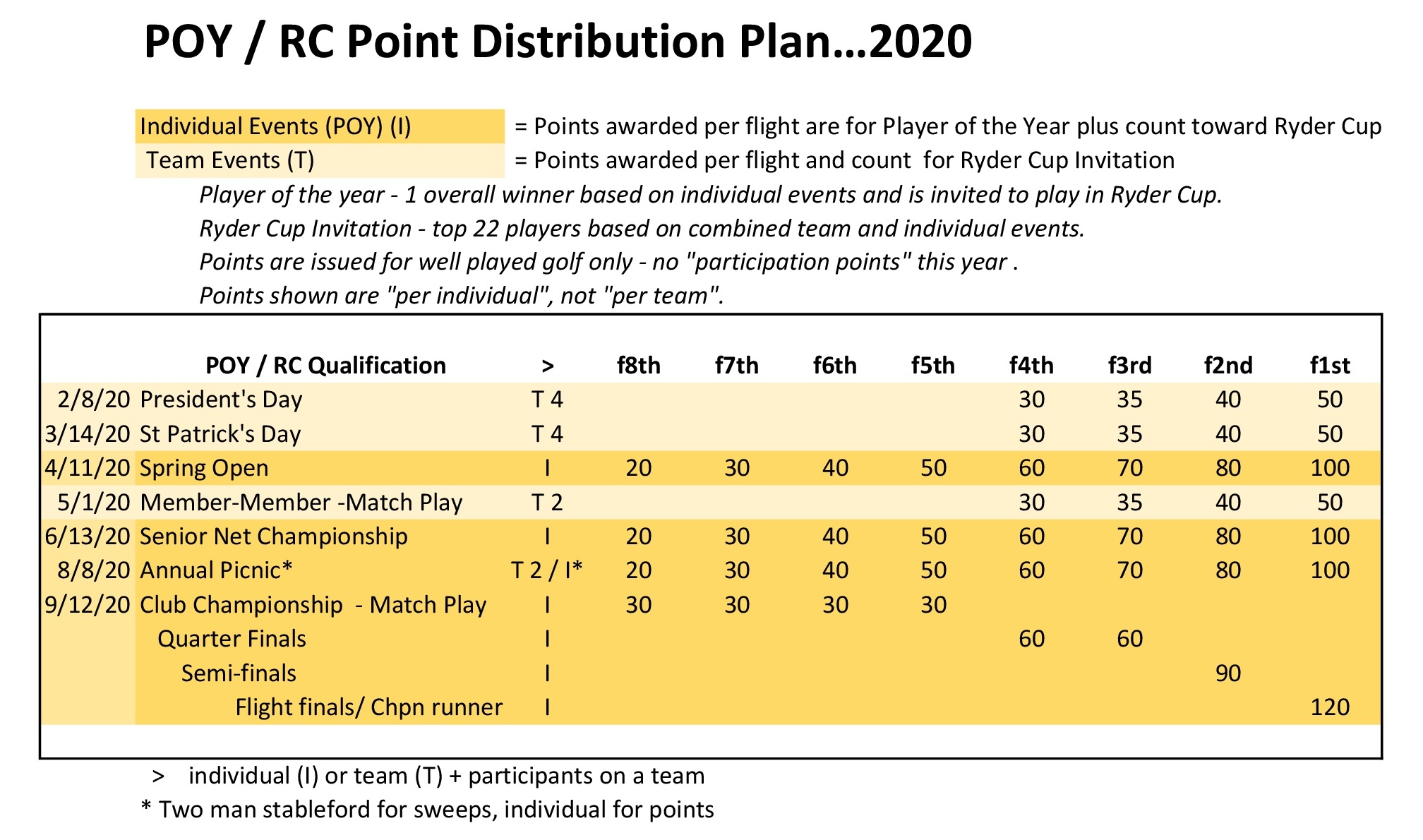 * The Club Championship will use a modified method to award points.
The Player of the Year Award (POY) will be made during the awards portion of the annual meeting in October.
…..And new this year!!!
Ryder Cup qualification is based on points accumulated in the POY tournaments PLUS points earned in three (3) additional "RC" identified events. One event is a 2-man team event and 2 events are 4-man team events. Points will be divided among team members accordingly.
Presidents' Day February 2020 (4-man teams)
St Patrick's Day March 2020 (4-man teams)
Member-Member * May 2020 (2-man teams, match play)
The top twenty two "point achievers" who are available will be invited to participate in the Villages Ryder Cup Tournament on October 24th and 25th led by two Pro Shop Captains.