?
The Villages Men's Golf Club has over 400 golf enthusiasts who love the game and enjoy socializing and competing with others that share their common passion.
Through this site you will find information about membership, breaking news, upcoming tournaments, latest results, new members and Home & Home events.
President's Day Results
Results Summary
Closest to the Hole #11
$10 each
0-10 HCP
Leo Ruth
9 ft. 7 in.
11-18 HCP
Chon Gallegos
3 ft. 9 in.
19+ HCP
Jesse Ramirez
6 ft.
1st FLIGHT
2nd Flight
1st Place
Arnold Bernal
1st Place
Jesse Ramirez
132
Dennis Conway
127
Hal Hallock
$29.50 each
Pres Miranda
$29.50 each
Brooks Fuller
Bill Johnston
Willy Weisend
2nd Place
Jim Holt
2nd Place
Johnny Moore
136
Gary Chappell
129
Jim Handyside
$25.50 each
Micheal Tuft
$25.50 each
Manny Hernandez
Ken Peters
John Thomas
3rd Place
Chon Gallegos
3rd Place
Geoff Gault
137
Mickey Wagle
131
Don Kludt
$21.50 each
Gary Swenson
$21.50 each
Ken Cole
Leo Ruth
4th Place
Quincy Virgilio
4th Place
Ron Robinson
138
Paul Swinson
132
Tim Jarvis
$17.66 each
Mickey Adelman
$17.66 each
Brian Sullivan
Ted Escobar
Bon Maass
3rd Flight
1st Place
Bob Lippert
124
Clay Wahlgren
$29.50 each
Ben Vitkov
Tom Fedrow
2nd Place
Ron Burke
128
C.K. Kim
$25.50 each
Jin Danielski
Rick Jiloty
3rd Place
Terry Barnhart
130
Bob Dando
$21.50 each
Victor Castillo
Sherwin Bajao
4th Place
Mike Singleton
130
George Olson
$17.66 each
Gary Sharps
Noel Lanctot
2020 Changes to the Handicap System
Effective January 1st, 2020
Immediate Impact: What is your Postable Score for each round played?
This is a change from the current ESC system of "maximum double, 7, 8, or 9, based on handicap."
NEW: The maximum score on any hole, for posting purposes, is NET double-bogey.
1. You must adjust the GROSS score on all holes (if greater than NET double), AND
2. Then adjust your Total POSTABLE score prior to posting
This means you must know "where your strokes lie" and "dot your card" accordingly. Most members who regularly play in team games and/or match play are familiar with this process. If you have questions about how to adjust, please contact any member of the Men's Club Handicap Committee:
David Bacigalupi baci1786@aol.com 408-691-7474

Gary Chappell garymchappell@comcast.net 408-677-4153

Jim Seymour j1mseymour@sbcglobal.net 408-930-8299
For the 0-9 handicap players, the "GROSS double" no longer applies. If you stroke on a hole, the maximum postable score is now a GROSS Triple (NET double). If you stroke on #6, your max is now 6, not 5. Likewise, on #3, #12, #18, etc. if you stroke, the max is now 7, not 6. BE AWARE.
For the 10-19 handicap players, the "maximum GROSS 7" no longer applies. With a stroke on #6, your max is now 6, not 7. On the non-stroke holes like #4, #11, #7, #14, the max is NET double (max 5 on the par 3's, max 6 on the par 4's). On your stroke holes, the par 4's are still max 7, BUT with a stroke on a par 5 it is now a max 8, not 7. If you're a 19 with 2 strokes on #3, it's now a max 8! BE AWARE.
For the 20-29 handicap players, the "maximum GROSS 8" no longer applies. With a stroke on #6, your max is now 6, not 8 (25-29 with 2 strokes = max 7). Two strokes on the longer par 4's (#3, #12, #18, etc.) still allows a maximum 8, but pay attention to the shorter par 4's where you only get 1 stroke and a max 7, not 8. BE AWARE.
For the 30-39 handicap players, the "maximum GROSS 9" no longer applies. With 2 stokes on #6, the max is now 7, not 9. Likewise, on the par 4 holes, the max is now 8, not 9. (Unless you get 3 strokes on #3, #5, or #12, when the max is 9) On the par 5's, the max is now 8, not 9. BE AWARE.
For the 40 and above handicap players, "Dot your card" and BE AWARE of the new rules.
A quick discussion about "picking-up", an "x score", etc.
Unless you are playing in a competition where the total score (gross or net) is used to determine the outcome, there will be some holes where you cannot make a score equal to "maximum postable". Considering Pace of Play, it is best to "pick-up" and record an "x score" (maximum postable score).
Use the above guidelines to record the maximum postable score on those holes for posting purposes.
There will be another posting soon to discuss the impact on match play, conceded holes, team play scores, "out of the hole", etc. and how to record your hole score and final "postable score".
Upcoming Men's Golf Club Events
February 8th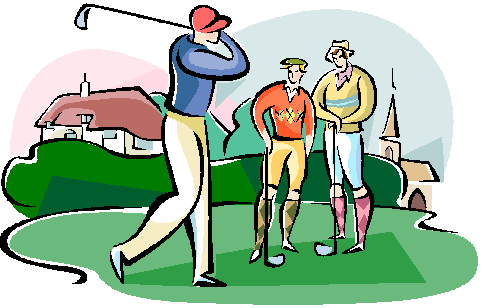 ​




President's Day Tournament


Click HERE for event details.
To see a listing of ALL Men's Golf Club tournaments for 2020
,
click

HERE
2020 Home & Home Tournaments
For the full schedule of 2020 events, click HERE or check the posting room.
If you have questions about the 2019 Home and Home Program:
Welcome 2020 New Members
Maybe one is living in your neighborhood or right next door. Give them a call if you have a slot in your foursome or are looking for a playing partner. Click HERE to see a list of all 2019, 2018, 2017, 2016, and 2015 new members.
January 2020
Dave Steadman, 5030 Cribari Vale
Andy Altman, 7119 Via Portada
Tomas Mendoza, 5537 Cribari Circle
Scott Stephens, 7806 Prestwick Circle
Randy Shaw, 6262 Blauer Lane

Congratulations to Hole-In-One and Eagle Shooters for 2020!!
Hole-In-One
Eagle Shooters
Quincy Virgilio, Hole #9 on January 8th
Paul Swinson, Hole #9 on January 22nd
Clay Wahlgren, Hole #15 on January 27th
Membership and events are for The Villages Golf and Country Club residents and their guests.