?
The Villages Men's Golf Club has over 400 golf enthusiasts who love the game and enjoy socializing and competing with others that share their common passion.
Through this site you will find information about membership, breaking news, upcoming tournaments, latest results, new members and Home & Home events.
EVERGREEN UPDATE
The Evergreen Invitational Tournament has been postponed!

In discussions with our MGC Executive Committee and Director of Golf on the viability of conducting a safe and effective Evergreen event, it has become evident that with the current and foreseeable restrictions in place, we will be unable to conduct the Evergreen in the format we've all enjoyed and come to love.

This decision does not abandon the possibility of conducting Evergreen in 2020, but necessitates that we in the least, postpone this.
Men's Club Announcements
Considering the required Safety Guidelines approved by the CBOD, the Men's Golf Club Executive Committee made the following decisions:
Hole in One's, Eagle's, and Age Shooter recognition has been reinstated effective June 2nd, 2020.

The June 13th Senior Net Tournament is postponed. We are considering moving it to August 8th in place of / combined with the Annual Picnic.

Player of the Year and Ryder Cup points tracking will be reviewed for modification / cancellation.

NCGA has stated that even with modified course conditions (sand traps, cups, etc.), the scores are postable and should be posted. POST ALL YOUR ROUNDS, if playing by the Rules of Golf. (When playing as a single you may not post. "Practice rounds" using 2 balls, mulligans throughout the round, etc. are not postable.) If you have a question about posting scores, contact any member of the Handicap Support group listed in your Green Book.
Please familiarize yourselves and comply with the Safety Guidelines. Consequences for noncompliance include removal from the course and/or suspension of privileges.
Upoming Men's Golf Club Events
To Be Determined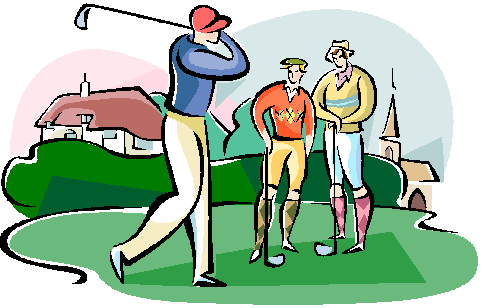 ​




Will update when possible


Click HERE for event details.
To see a listing of ALL Men's Golf Club tournaments for 2020
,
click

HERE
Click HERE to see detailed Tournament Results!!!
2020 Home & Home Tournaments
For the full schedule of 2020 events, click HERE or check the posting room.
If you have questions about the 2019 Home and Home Program:
Welcome 2020 New Members
Maybe one is living in your neighborhood or right next door. Give them a call if you have a slot in your foursome or are looking for a playing partner. Click HERE to see a list of all 2019, 2018, 2017, 2016, and 2015 new members.
May 2020
Larry Cohn, 7655 Falkirk
John Olson, 8452 Traminer Court
March 2020
David Storvis, 7057 Via Belmonte
Bob McAdams, 7220 VIa Sendero
Michael Guidry, 6293 Blauer Lane
February 2020
Marlo Beltrano, 7609 Halladale Court
Jim Hansell, 2023 Carignan Way
John Ochsner, 6359 Whaley Drive
January 2020
Dave Steadman, 5030 Cribari Vale
Andy Altman, 7119 Via Portada
Tomas Mendoza, 5537 Cribari Circle
Scott Stephens, 7806 Prestwick Circle
Randy Shaw, 6262 Blauer Lane

Congratulations to Hole-In-One and Eagle Shooters for 2020!!
Hole-In-One
Jim Valenti, Hole #11 on March 4th
Eagle Shooters
Mickey Adelman, Hole #2 on March 13th
Bob Wilk, Hole #2 on March 9th
Bob Wilk, Hole #14 on March 2nd
CK Kim, Hole #8 on February 15th
Quincy Virgilio, Hole #1 on February 13th
Ted Escobar, Hole #9 on February 12th
Clay Wahlgren, Hole #15 on January 27th
Paul Swinson, Hole #9 on January 22nd
Quincy Virgilio, Hole #9 on January 8th
Membership and participation in monthly tournaments is limited to
The Villages Golf and Country Club permanent residents only.
A few yearly events (Evergreen Invitational, Holiday Mixers, Weekly
Organized Games) may include invited guests.