?
The Villages Men's Golf Club has over 400 golf enthusiasts who love the game and enjoy socializing and competing with others that share their common passion.
Through this site you will find information about membership, breaking news, upcoming tournaments, latest results, new members and Home & Home events.
2021 Tournament Status
We have been given approval for a Member/Member Golf Tournament on Friday and Saturday, April 30th and May 1st!!! Start getting your pairings together and watch for announcements about the start date for signups.
Upoming Men's Golf Club Events
To Be Determined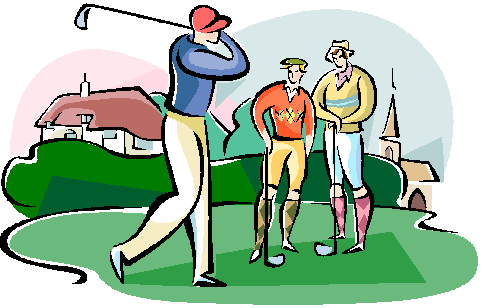 ​




Will update when possible


Click HERE for event details.
To see a listing of ALL Men's Golf Club tournaments for 2021
,
click

HERE
Click HERE to see detailed Tournament Results!!!
2021 Home & Home Tournaments
For the full schedule of 2021 events, click HERE or check the posting room.
If you have questions about the 2021 Home and Home Program:
Contact Mike Tuft at: (408) 509-6224

or

Email Mike at

m.tuft@sbcglobal.net
Welcome 2021 New Members
Maybe one is living in your neighborhood or right next door. Give them a call if you have a slot in your foursome or are looking for a playing partner. Click HERE to see a list of all 2020, 2019, and 2018 new members.
January 2021
Rajendra Naidoo, 6197 Gerdts Dr.

Congratulations to Hole-In-One and Eagle Shooters for 2021!!
Eagle Shooters
David Gonzales, Hole #16 on February 14th
Brad Baldinger, Hole #16 on February 8th
Kurt Pagnini, Hole #17 on February 6th
Brian Sullivan, Hole #14 on January 30th
Reggie Smith, Hole #12 on January 23rd
Dave Dimmick, Hole #2 on January 17th
Bob McAdams, Hole #9 on January 16th
Bill Drabik, Hole #16 on January 16th
Gary Sharps, Hole #16 on January 2nd
Jim Holt, Hole #2 on January 1st
Hole-In-One
Larry Soto, Hole #15 at Baylands on February 7th
Larry Martinson, Hole #11 on February 6th

Membership and participation in monthly tournaments is limited to
The Villages Golf and Country Club permanent residents only.
A few yearly events (Evergreen Invitational, Holiday Mixers, Weekly
Organized Games) may include invited guests.