?
The Villages Men's Golf Club has over 400 golf enthusiasts who love the game and enjoy socializing and competing with others that share their common passion.
Through this site you will find information about membership, breaking news, upcoming tournaments, latest results, new members and Home & Home events.
Member/Member Results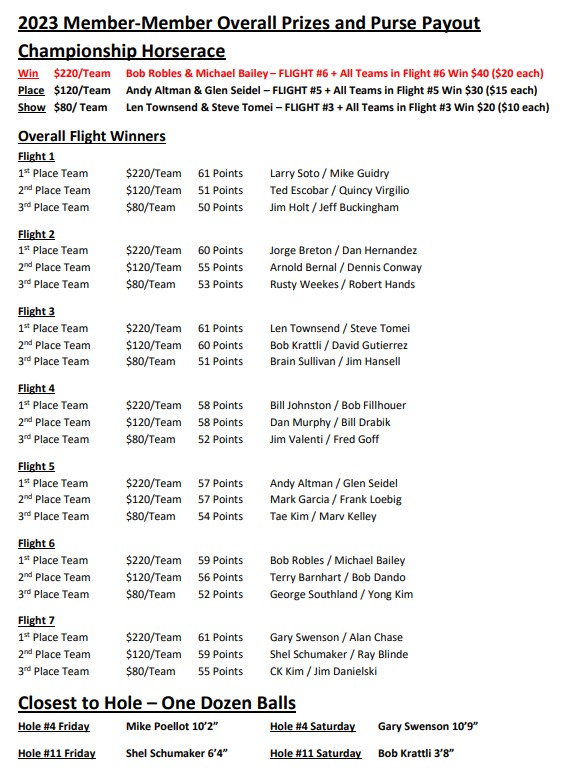 OUR NEXT TOURNAMENT:

Summer Open/BBQ
Click HERE for Tournament details.
New Members for 2023
January
- Eric Wamsley
- Hongsik (Brian) Byun
February
- Barry McDonnel
March
- James Kaczmarek
April
- Cannen Shaw
May
- Ron MacInnes
- William (Bill) Lang