?
The Villages Men's Golf Club has over 400 golf enthusiasts who love the game and enjoy socializing and competing with others that share their common passion.
Through this site you will find information about membership, breaking news, upcoming tournaments, latest results, new members and Home & Home events.
2021 Men's Club Championship
July 10th - 25th
Click HERE for "Club Championship" Details
2021 Evergreen Invitational
T

ime to pick your partner! The Evergreen Invitational Tournament will be returning this fall with three days of food, fun and a ton of golf. So put a big circle on your calendar for

September 23rd, 24th and 25th

. Sign-ups will be taking place in July, and remember, this is always a sell out so keep checking here for details.
2021 Summer Scramble Results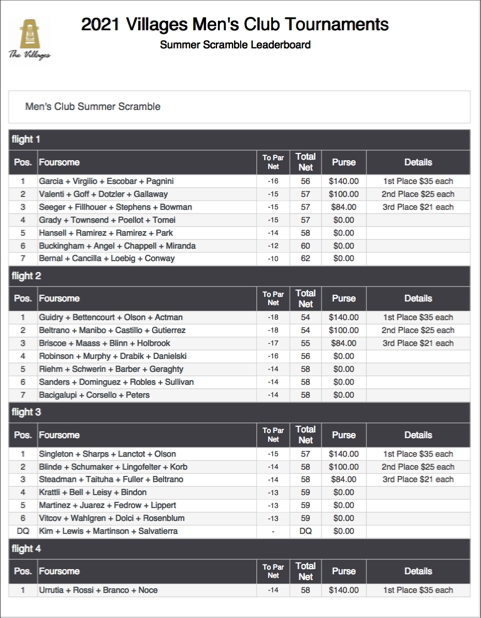 Upoming Men's Golf Club Events
Summer Scramble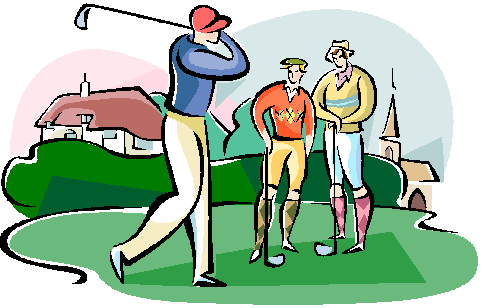 ​




June 19th


Click HERE for event details.
To see a listing of ALL Men's Golf Club tournaments for 2021
,
click

HERE
2021 Home & Home Tournaments
For the full schedule of 2021 events, click HERE or check the posting room.
If you have questions about the 2021 Home and Home Program:
Contact Mike Tuft at: (408) 509-6224

or

Email Mike at

m.tuft@sbcglobal.net
Welcome 2021 New Members
Maybe one is living in your neighborhood or right next door. Give them a call if you have a slot in your foursome or are looking for a playing partner. Click HERE to see a list of all 2020, 2019, and 2018 new members.
January 2021
Rajendra Naidoo, 6197 Gerdts Dr.
April 2021
Dave Manson, 6149 Montgomery Pl.
Chuck Park, 6356 Whaley Dr.
Taegyu Kim, 8020 Pinot Noir Ct.
Rick Kuhle, 7355 Via Laguna
Chuck Flanigan, 8693 Lomas Azules Ct.
Rusty Weekes, 3301 Lake Lesina
May 2021
Dave Guitierrez 3359 Bollsena Ct.
Steve Simler 8745 McCarthy Ranch Dr.
Michael Votta 5149 Cribari Pl.
Membership and participation in monthly tournaments is limited to
The Villages Golf and Country Club permanent residents only.
A few yearly events (Evergreen Invitational, Holiday Mixers, Weekly
Organized Games) may include invited guests.