?
The Villages Men's Golf Club has over 400 golf enthusiasts who love the game and enjoy socializing and competing with others that share their common passion.
Through this site you will find information about membership, breaking news, upcoming tournaments, latest results, new members and Home & Home events.
Click HERE to see detailed Tournament Results!!!
Update from Executive Committee
The County Health Department extended the Shelter in Place Order through May 3rd and The Villages General Manager announced that the Golf Course will remain closed during this time. All Men's Golf Club activities and events during this period are canceled, suspended, or postponed until further notice.
The Men's Golf Club Executive Committee met via conference call Tuesday morning and made the following Decisions:
As previously announced, the April 7th Executive Committee meeting and the April 11th Spring Open tournament are cancelled.
The scheduled Home & Home events for April are postponed. The Home & Home Chairman will update members on plans for possible rescheduling, as well as the outlook for May events.
The two NCGA Thursday and Saturday Team Play events for April are canceled. NCGA Team Play officially begins in June. However, the NCGA has put all event play on hold for now. The Team Play Captains will update members as new information is obtained.
The Evergreen Invitational Committee meeting for April 14th is canceled. The Evergreen Committee Chairman will update members on plans for email and/or conference call meetings.
The Member-Member tournament for May 1st – 3rd is postponed until further notice. The Tournament Chairman will explore options for rescheduling this Major Event later in the year.
Contingency plans are being considered for the May 25th Memorial Day Mixed Couples event.
A subcommittee has been formed to plan for Resumption of Golf at The Villages in order to be prepared for when that time occurs. Information will be gathered from other regions and clubs as to "best practice policies" to ensure everyone's safety. In this effort and all other planning going forward, we will coordinate with the Six-Clubs Group, the VGC, the Director of Golf, the Villages General Manager and the Club Board.
Our hearts go out to all first responders and families affected by this crisis.
Upcoming Men's Golf Club Events
To Be Determined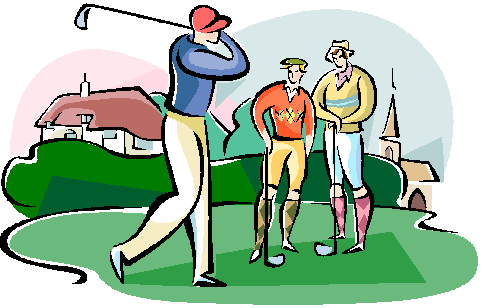 ​




Will update when possible


Click HERE for event details.
To see a listing of ALL Men's Golf Club tournaments for 2020
,
click

HERE
2020 Home & Home Tournaments
For the full schedule of 2020 events, click HERE or check the posting room.
If you have questions about the 2019 Home and Home Program:
Welcome 2020 New Members
Maybe one is living in your neighborhood or right next door. Give them a call if you have a slot in your foursome or are looking for a playing partner. Click HERE to see a list of all 2019, 2018, 2017, 2016, and 2015 new members.
February 2020
Marlo Beltrano, 7609 Halladale Court
Jim Hansell, 2023 Carignan Way
John Ochsner, 6359 Whaley Drive
January 2020
Dave Steadman, 5030 Cribari Vale
Andy Altman, 7119 Via Portada
Tomas Mendoza, 5537 Cribari Circle
Scott Stephens, 7806 Prestwick Circle
Randy Shaw, 6262 Blauer Lane

Congratulations to Hole-In-One and Eagle Shooters for 2020!!
Hole-In-One
Eagle Shooters
CK Kim, Hole #8 on February 15th
Quincy Virgilio, Hole #1 on February 13th
Ted Escobar, Hole #9 on February 12th
Clay Wahlgren, Hole #15 on January 27th
Paul Swinson, Hole #9 on January 22nd
Quincy Virgilio, Hole #9 on January 8th
Membership and participation in monthly tournaments is limited to
The Villages Golf and Country Club permanent residents only.
A few yearly events (Evergreen Invitational, Holiday Mixers, Weekly
Organized Games) may include invited guests.