?
The Villages Men's Golf Club has over 500 golf enthusiasts who love the game and enjoy socializing and competing with others that share their common passion.
Through this site you will find information about membership, breaking news, upcoming tournaments, latest results, new members and Home & Home events.
Click HERE for a short video of the top 20 rules changes for 2019!
Veteran's Day Tournament - 11/10/2018
Results Summary

Flight #1
1st $35 each 117 JOHN SEEGER, MICHAEL SCHWERIN, DAVID GONZALES, WILLIE BOWMAN
2nd $25 each 117 FRANK BELL, RAY LEISY, BOB KRATTLI, MATT GALLAWAY
3rd $18.75 each 118 GARY CHAPPELL, BILL JOHNSTON, DENNIS CONWAY, ARNOLD BERNAL

Flight #2
1st $35 each 114 MIKE MCCLURE, BILL DRABIK, JIM SEYMOUR, LISI BETTENCOURT
2nd $25 each 120 SHEL ROSENBLUM, RICK JAMES, RICHARD CROTSLEY, DOM CARRADERO
3rd $18.75 each 120 JOHNNY MOORE, MANI HERNANDEZ, PRES MIRANDA, BOB DOLCI

Flight #3
1st $35 each 114 TERRY BARNHART, BOB DANDO, DON FERNANDEZ, JIM KEANE
2nd $25 each 116 CLAY WAHLGREN, BOB LIPPERT, BOB HOFFMAN
3rd $18.75 each 117 DAVID COOK, DAVID KORB, LARRY PETERSON, JESSE RAMIREZ
Upcoming Men's Golf Club Events
December 8th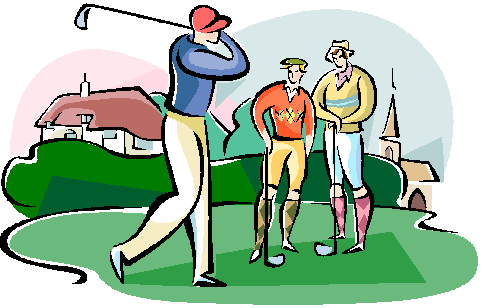 Holiday Tournament


Click HERE for event details.
To see a listing of ALL Men's Golf Club tournaments for 2018
,
click

HERE
2019 Home & Home Tournaments
For the full schedule of 2019 events, click HERE or check the posting room.
If you have questions about the 2018 Home and Home Program: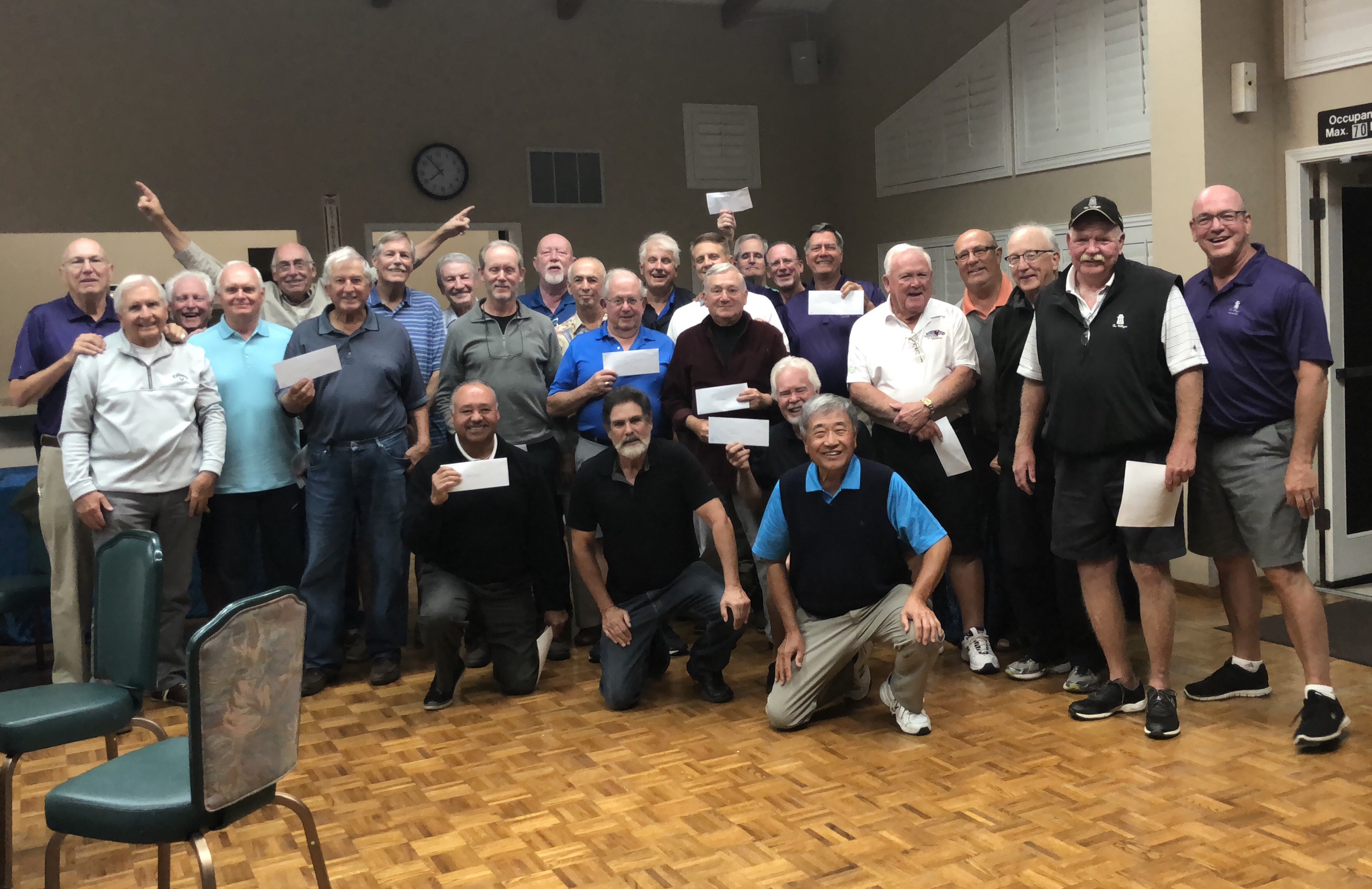 2018 Home & Home Team at their end of year banquet and & awards party!
Welcome 2018 New Members
Maybe one is living in your neighborhood or right next door. Give them a call if you have a slot in your foursome or are looking for a playing partner. Click HERE to see a list of all 2017, 2016, and 2015 new members.
October 2018
Mario Silva, 8606 Vineyard Creek Court
September 2018
Dan Murphy, 8326 Pinotage Court
August 2018
Jon Ramirez, 8049 Chardonay Court
June 2018
David Dimmick, 3119 Lake Albano Circle
Glen Seidel, 7107 Via Portada
Pres Miranda, 8363 Riesling Way
May 2018
Will Ector, 7505 Deveron Ct.
Raul Juarez, 6099 Montgomery Ct.
Frank Loebig, 3332 Lake Albano Cir.
April 2018
Victoriano Castillo
Terry Slack, 7925 Caledonia Dr.
Jay McAmis, 8121 Cabernet Ct.
February 2018
Chad McDougall
Richard Petrys, 7057 Via Belmonte
Harry Davis, 8124 Cabernet Ct.
Congratulation to Hole-In-One and Eagle Shooters!!
Hole-In-One
Dick Fisher - Shot a HIO on #4 on September 5th
Ken Choi - Shot a HIO on #11 on August 1st
Frank Garcia - Shot a HIO on #11 on July 27th
Mike Singleton - Shot a HIO on #13 @Santa Clara GC on May 15th
Norvel Ney - Shot a HIO on #11 on January 25th
Eagle Shooters
Matt Galloway - Hole #2 on October 28th