?
The Villages Men's Golf Club has over 400 golf enthusiasts who love the game and enjoy socializing and competing with others that share their common passion.
Through this site you will find information about membership, breaking news, upcoming tournaments, latest results, new members and Home & Home events.
Player of the Year & Ryder Cup Qualification 2020
Given the fun and popularity of the Ryder Cup event, our Points System is all New in 2020!!
Points will be awarded for Player of the Year based on Individual Scores only from four events.
The Player of the Year will qualify for the Ryder Cup along with 21 other golfers per combination of individual and team event performance.
The Team event point scale has been improved to give 4-man team events a more meaningful impact (see table below for points distribution).
Participation points will not be awarded this year. Points are awarded for WELL PLAYED GOLF ONLY.
and Now the Important Part:
THE FIRST EVENT IS COMING UP …PRESIDENT'S DAY TOURNAMENT ON FEBRUARY 8TH
Get your 4-man team together and prepare to sign up when registration opens on January 25th
2020 Changes to the Handicap System
Effective January 1st, 2020
Immediate Impact: What is your Postable Score for each round played?
This is a change from the current ESC system of "maximum double, 7, 8, or 9, based on handicap."
NEW: The maximum score on any hole, for posting purposes, is NET double-bogey.
1. You must adjust the GROSS score on all holes (if greater than NET double), AND
2. Then adjust your Total POSTABLE score prior to posting
This means you must know "where your strokes lie" and "dot your card" accordingly. Most members who regularly play in team games and/or match play are familiar with this process. If you have questions about how to adjust, please contact any member of the Men's Club Handicap Committee:
David Bacigalupi baci1786@aol.com 408-691-7474

Gary Chappell garymchappell@comcast.net 408-677-4153

Jim Seymour j1mseymour@sbcglobal.net 408-930-8299
For the 0-9 handicap players, the "GROSS double" no longer applies. If you stroke on a hole, the maximum postable score is now a GROSS Triple (NET double). If you stroke on #6, your max is now 6, not 5. Likewise, on #3, #12, #18, etc. if you stroke, the max is now 7, not 6. BE AWARE.
For the 10-19 handicap players, the "maximum GROSS 7" no longer applies. With a stroke on #6, your max is now 6, not 7. On the non-stroke holes like #4, #11, #7, #14, the max is NET double (max 5 on the par 3's, max 6 on the par 4's). On your stroke holes, the par 4's are still max 7, BUT with a stroke on a par 5 it is now a max 8, not 7. If you're a 19 with 2 strokes on #3, it's now a max 8! BE AWARE.
For the 20-29 handicap players, the "maximum GROSS 8" no longer applies. With a stroke on #6, your max is now 6, not 8 (25-29 with 2 strokes = max 7). Two strokes on the longer par 4's (#3, #12, #18, etc.) still allows a maximum 8, but pay attention to the shorter par 4's where you only get 1 stroke and a max 7, not 8. BE AWARE.
For the 30-39 handicap players, the "maximum GROSS 9" no longer applies. With 2 stokes on #6, the max is now 7, not 9. Likewise, on the par 4 holes, the max is now 8, not 9. (Unless you get 3 strokes on #3, #5, or #12, when the max is 9) On the par 5's, the max is now 8, not 9. BE AWARE.
For the 40 and above handicap players, "Dot your card" and BE AWARE of the new rules.
A quick discussion about "picking-up", an "x score", etc.
Unless you are playing in a competition where the total score (gross or net) is used to determine the outcome, there will be some holes where you cannot make a score equal to "maximum postable". Considering Pace of Play, it is best to "pick-up" and record an "x score" (maximum postable score).
Use the above guidelines to record the maximum postable score on those holes for posting purposes.
There will be another posting soon to discuss the impact on match play, conceded holes, team play scores, "out of the hole", etc. and how to record your hole score and final "postable score".
Upcoming Men's Golf Club Events
February 8th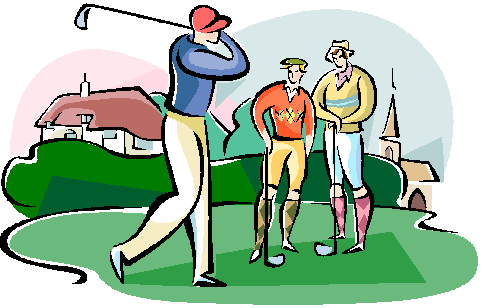 ​




President's Day Tournament


Click HERE for event details.
To see a listing of ALL Men's Golf Club tournaments for 2020
,
click

HERE
2020 Home & Home Tournaments
For the full schedule of 2020 events, click HERE or check the posting room.
If you have questions about the 2019 Home and Home Program:
Welcome 2019 New Members
Maybe one is living in your neighborhood or right next door. Give them a call if you have a slot in your foursome or are looking for a playing partner. Click HERE to see a list of all 2018, 2017, 2016, and 2015 new members.
January 2019
James Handyside, 7202 Via Carrizo
Clayton Krinard, 5318 Cribari Glen
John Juracich, 8054 Chardonnay Court
George Cornwell, 6055 Mondgomery Bend
Charlie Tran, 8354 Charbono Court
Herb Thompson, 7810 Prestwick Circle
February 2019
Bob Mandell, 9043 Village View
May 2019
James Livingstone, 8696 Lomas Azules Court
June 2019
Rick Tobler, 7387 Via Laguna
Dan Hernandez, 8022 Pinot Noir Court
Eddie Taituha, 6208 Wehner Way
July 2019
Brian Sullivan, 8686 Lomas Azules Pl.
Tom Wilson, 9006 Village View Drive
September 2019
Mike Spencer, 7388 Via Laguna
October 2019
Kurt Pagnini, 7945 Caledonia Drive
November 2019
Ted Escobar, 6102 Montgomery Court
Michael Bailey, 8382 Riesling Way
Brian Tract, 7526 Morevern Circle
Gordon Carbonetti, 8245 Claret Court
December 2019
Pete Duke, 6230 Gerdts Drive
Joe Beltrano, 7767 Beltrane Drive
Karl Reid, 8375 Riesling Way
Len Townsend, 8825 Wine Valley Circle
Congratulation to Hole-In-One and Eagle Shooters!!
Hole-In-One
Ted Escobar - Hole #11 on December 14th, 2019 (Holiday Tournament)
Ron Burke - at Seascape on November 15th, 2019 - Hole #12
Victor Castillo - Hole #4 on October 12th, 2019 (Fall Classic Tournament)
Dennis Conway - at Tahoe Donner on September 6th, 2019
Gordon Knapp - Hole #6 on July 15th, 2019
Nick Corsello - at Madison CC, Madison CT, on June 21st, 2019
Eagle Shooters
Larry Angel, #2 on December 30th
Mike Tuft, #16 on December 18th
Willie Weisend, #13 on November 13th
Brad Baldinger, #9 on November 10th
Dave Needham, #2 on October 16th
Dale Baird, #1 on September 29th
Brad Baldinger, #2 on September 18th
Bong Chang, #13 on September 18th
Brad Baldinger, #2 on July 17th
Chad McDougal, #10 on July 13th
Bob Dando, #2 on June 29th
Dave Dimmick, #1 on June 20th
Michael Tuft, #16 on June 12th
Mark Garcia, #16 on June 8th
John Thomas, #18 on June 5th
Mickey Adelman, #14 on June 2nd
David Gonzales, #2 on May 25th
Brad Baldinger, #16 on May 1st
Mark Garcia, #16 on April 22nd
David Gonzales, #2 on April 14th
David Gonzales, #12 on April 7th
Mickey Adelman, #9 on April 4th
Bob Dolci, #7 on March 19th
David Gonzales, #16 on February 16th
Chon Gallegos, #7 on January 12th
Membership and events are for The Villages Golf and Country Club residents and their guests.